Hey guys! I've been in love with make up since I was about 16, when I discovered the glorious world of mascara. But recently I've become, what some may call, obsessed with trying new products! Here's a list of all the products I tried in the month of February.
e.l.f Moonlight Pearls Highlighter
This stuff is the bomb. If you want to save money but not lose the extra glow a highlight provides, this should be your go to. It's only about $4.00 at target! I apply it using a bronzing brush also from elf, and the results are stunning!
2. The Righteous Body Butter by Soap and Glory
Y'all, this is a godsend. I have extremely dry skin, but after applying this for only two days I saw results! The smell is floral, but not too overpowering. It's $15.00 at Ulta, but it can be purchased at target as well. It also does not leave skin feeling greasy or over done. 10 out of 10 recommend!
3. e.l.f Poreless Face Primer
Once again, e.l.f is so underrated! This primer goes on smooth and does not leave the skin feeling greasy or cake like. I have "combination" skin and normally primer will either dry it all the way out or make me look like i've just dunked my head into a can of grease. This product does neither, it minimizes pores and creates a beautiful glow. It also has a nice clean smell to it. It's only $6.00 at target!
*I would recommend letting it sit for a few minutes before applying any foundation or powder.*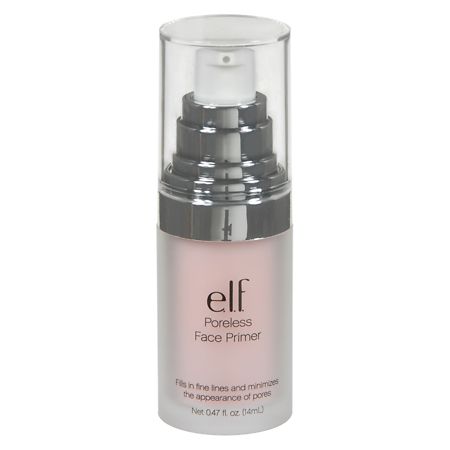 4. Tarte "Maneater" Mascara
So this product was a bit of a splurge for me, it is originally $23.00 but I got it on sale at Ulta for $16.60. This mascara goes on smooth and does not create clumps. The brush does not have long bristles for it is easy to maneuver around the eye. It makes lashes look longer and plump!
5. Mix-o-logie "Sultry" Roller Scent, Wild Musk
This brand allows for you to buy multiple scents and mix them together, or wear them separately! So far I have only purchased, Sultry Wild Musk, and it reminds me of Hollister's perfume collection. It is a roller ball so it is applied directly to the skin. The scent is very woodsy and romantic. I absolutely love it, and I've received multiple compliments! I got it at a boutique, "Lizard Thicket", for only $16.00!